November 25, 2022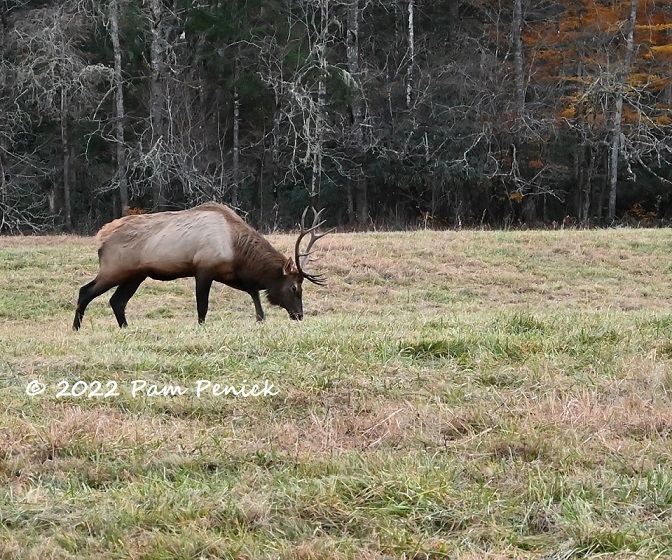 I want to hear bull elk bugles during our road trips through Great Smoky Mountains National Park, but those eerie, whistling autumn calls still elude me. Still, I can't complain about seeing elk in North Carolina's scenic Cataloochee Valley, about an hour west of Asheville. We arrived at dusk on October 29th, bumping up a rough, winding road to reach the valley, knowing it would be dark on the way out, and wondering if it would be worth it to carefully navigate a narrow mountain road at night.
Oh, it sure was.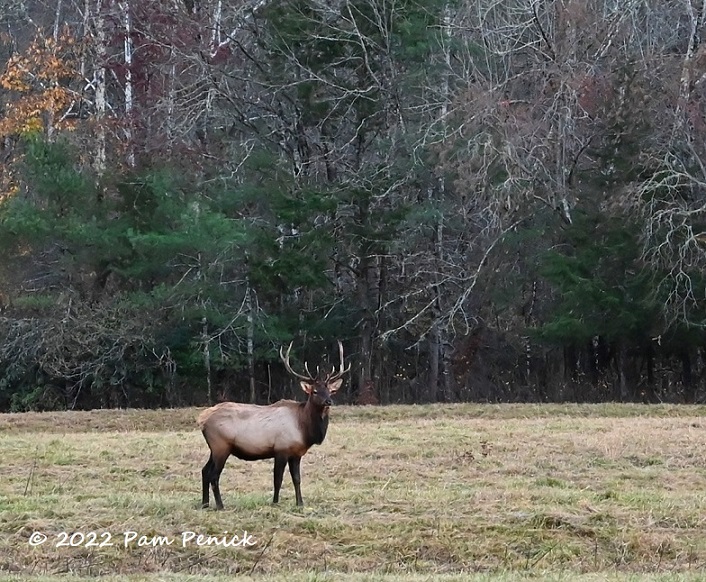 As we reached the valley we saw a huge bull elk warily watching the herd of cows. We pulled over to the side of the road to see him.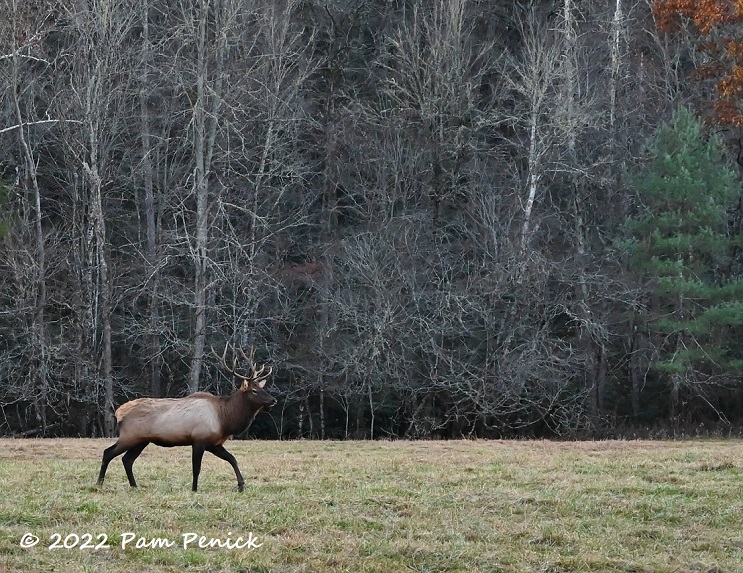 There were only a half dozen or so cars at the time, people watching quietly from their windows or standing behind their cars. The bull picked his way across a meadow keeping pace with the cow.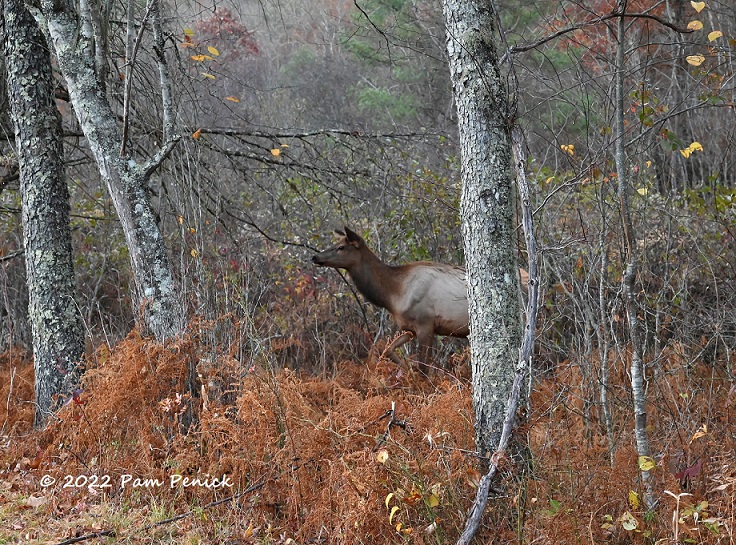 A cow came up from the creek in the forest across the road and thought it would come across.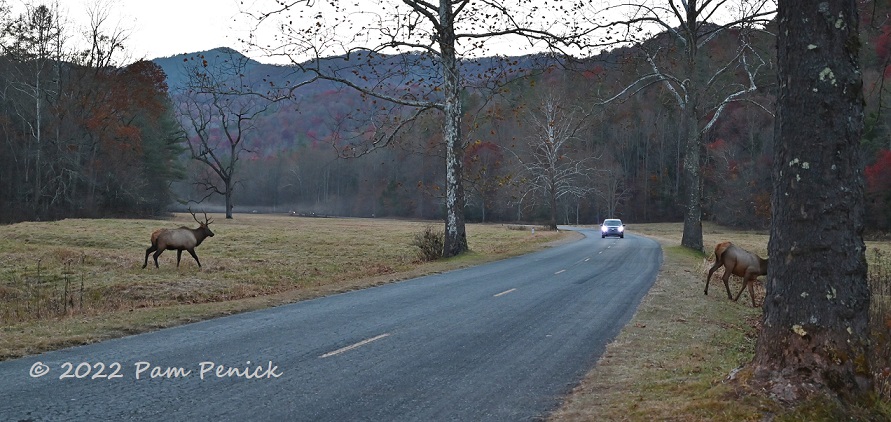 The bull decided that he needed to surround him, and he turned back.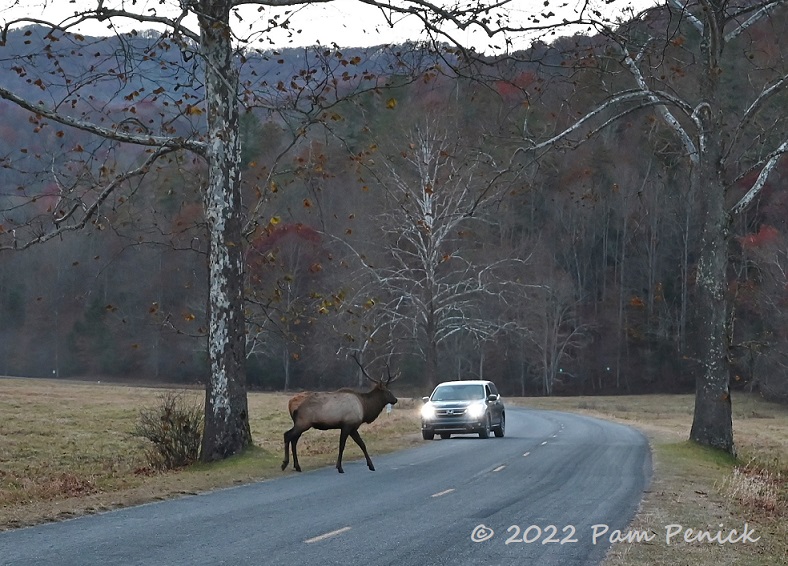 Why did the elk cross the road? During the rut, he has one thing on his mind: women.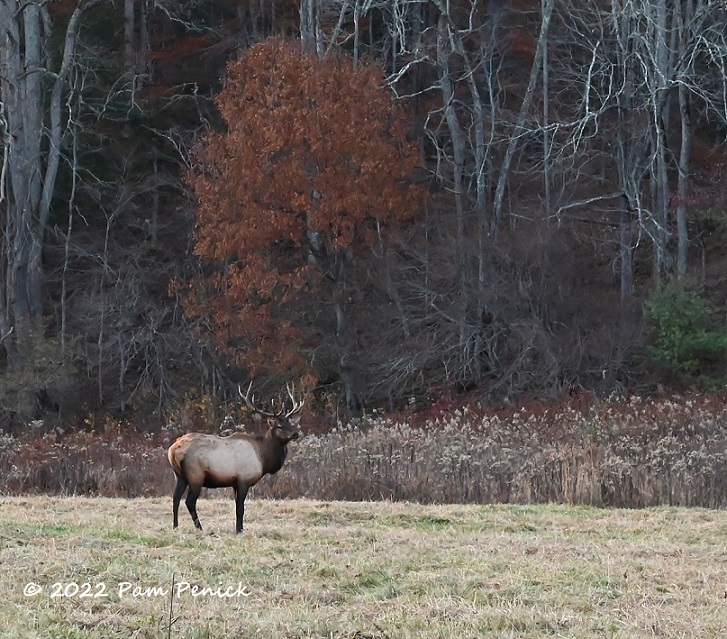 He is surveying the scene.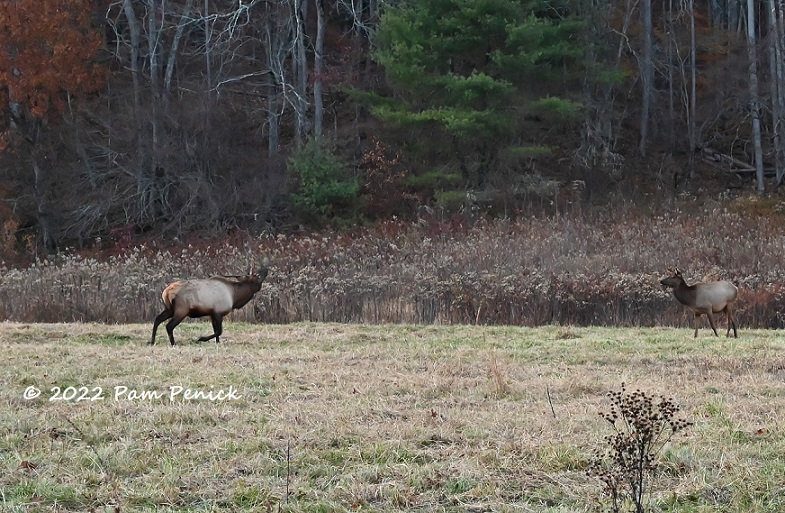 And then she lifted her face and charged at him. No bugle, but he made another sound.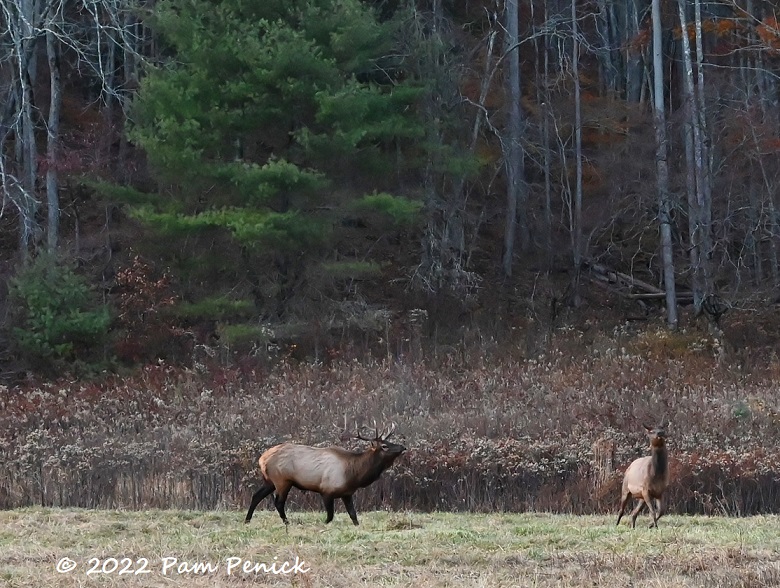 He responded by running.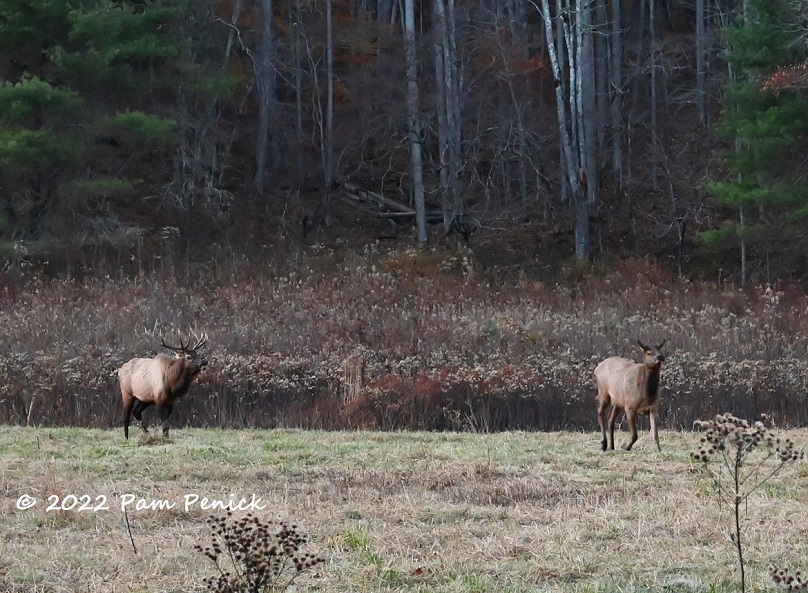 At first everything seemed quite calm.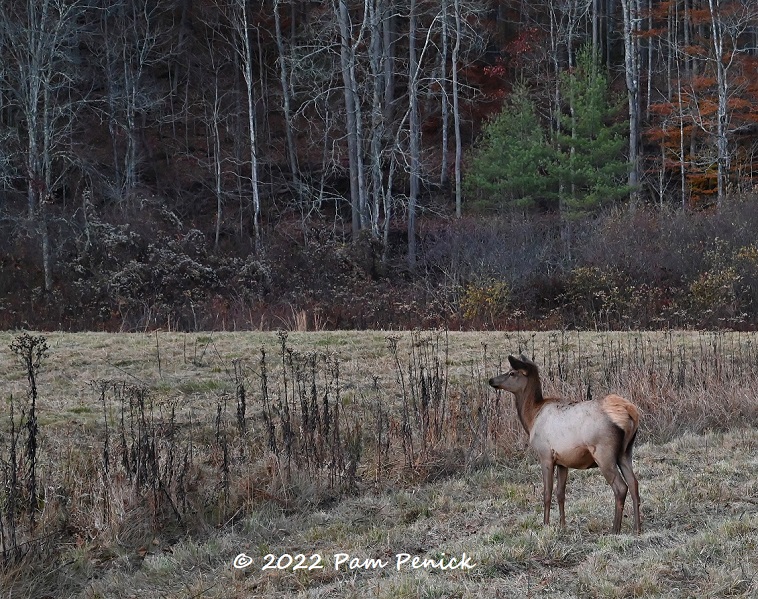 Another woman watches from across a swale.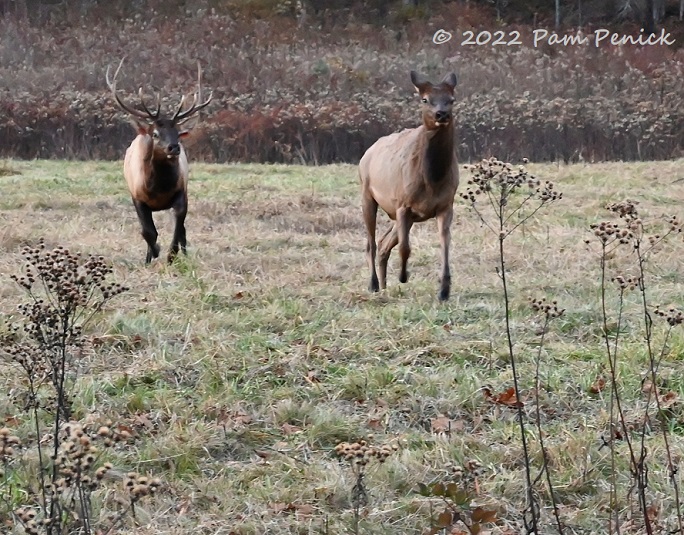 Then suddenly the bull flat-out gave chase.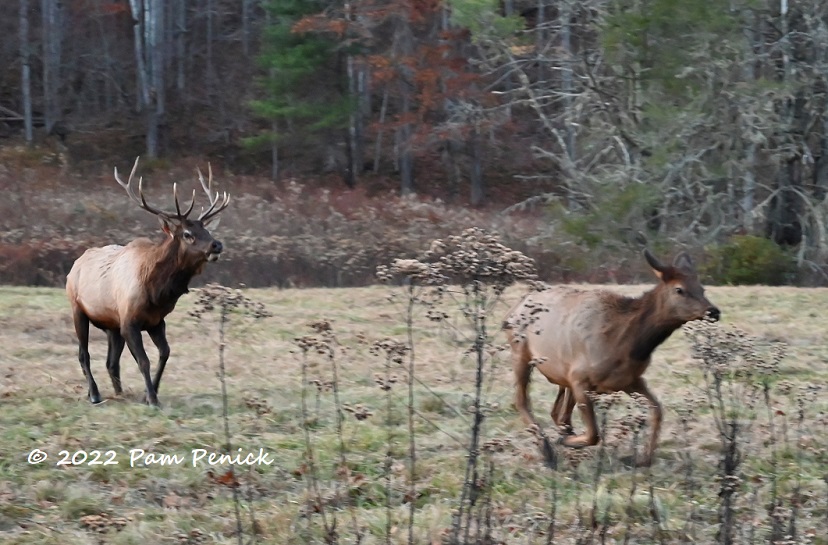 Just for a moment. He swarmed and swarmed.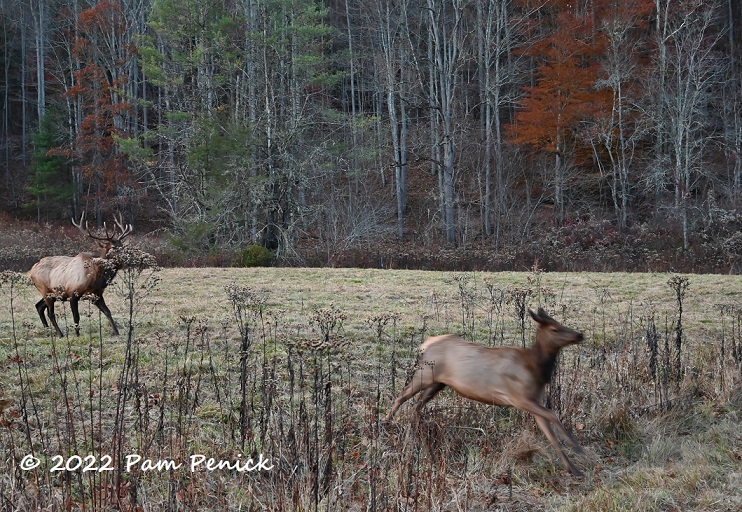 jump!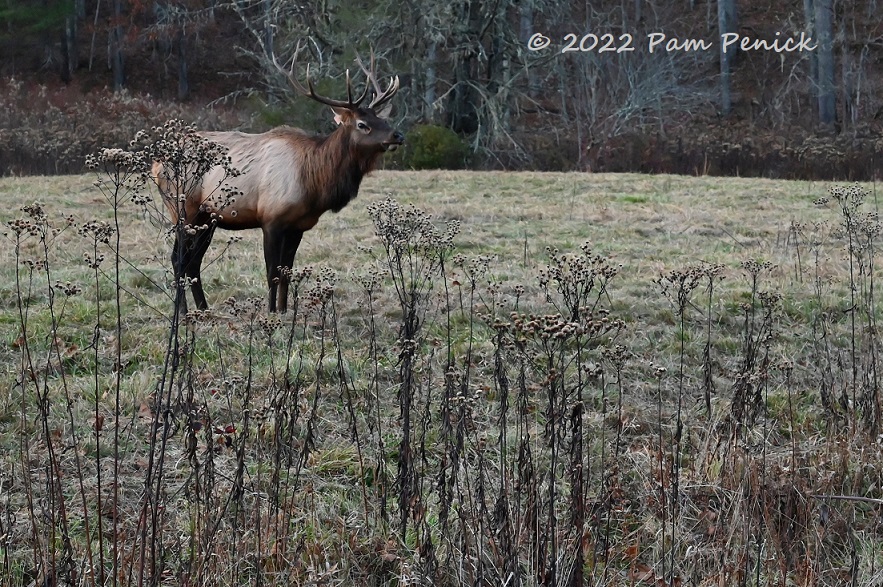 He watched her go.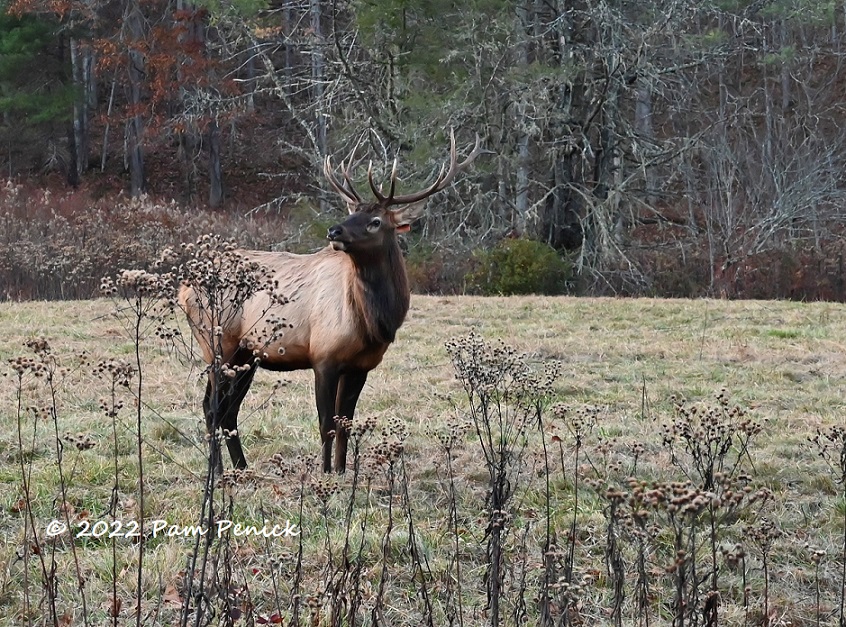 Thinking about things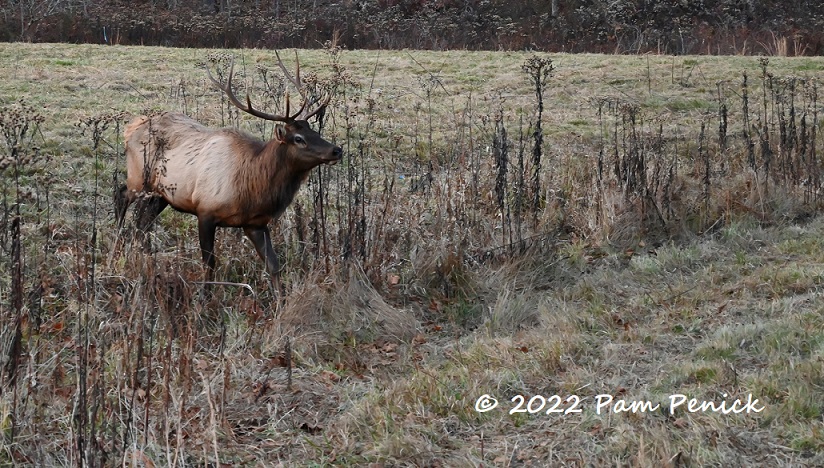 Then he followed her across the swal…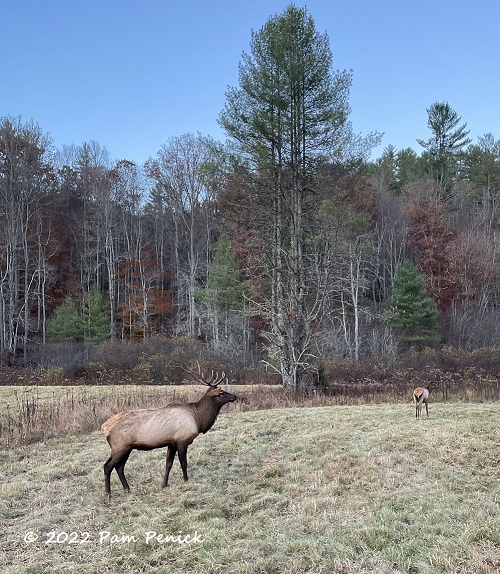 …and two cows are watching in hiding. We waited a little longer, hoping for a beagle, but eventually we lost the light, and a chill settled over the valley. We headed home, our heads filled with visions of these majestic creatures.
Elk are native to the Smokies, but were extirpated here more than a hundred years ago. In 2001, 25 elk were reintroduced to the park. Another 27 were released the following year. Today the elk population has returned to about 200 animals.
Next: A fall drive through the Great Smoky Mountains and Cades Cove, where we saw bears and turkeys. For a look back at the gardens of Biltmore House, click here.
I welcome your comments. Scroll to the end of this post to leave a. If you're reading an email, click here to go to Digging and find the comment box at the end of each post. And hey, did someone forward you this email and you want to subscribe? Click here to have Digging delivered straight to your inbox!
__________________________
dig deep
Learn about garden design from the experts here Garden Spark! I host private talks with inspiring designers, landscape architects, and writers several times a year in Austin. These are limited-attendance events that sell out quickly, so join the Garden Spark email list to be notified in advance. Just click on this link and ask to be added. You can find this year's speaker lineup here.
All material © 2022 by Pam Penick for Excavation. Unauthorized reproduction prohibited.