December 21, 2022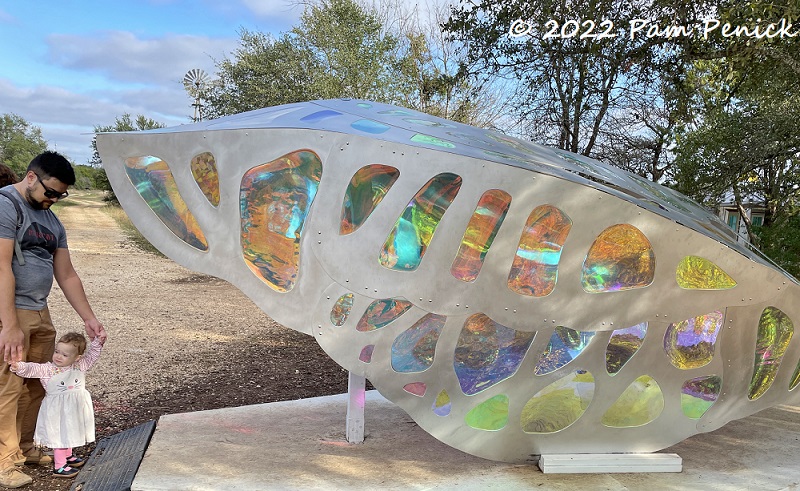 Every fall through winter, the Lady Bird Johnson Wildflower Center entices kids and toddlers to explore a handful of creative "fortresses" built by Austin landscape architects, architects, designers and artists. It's called Fortlandia, and I always visit it. This year, the cause center's arboretum has been taken over by thousands of fiber-optic lights for Bruce Munro. field of lightFortlandia exhibits can be found in the family garden.
Chrysaline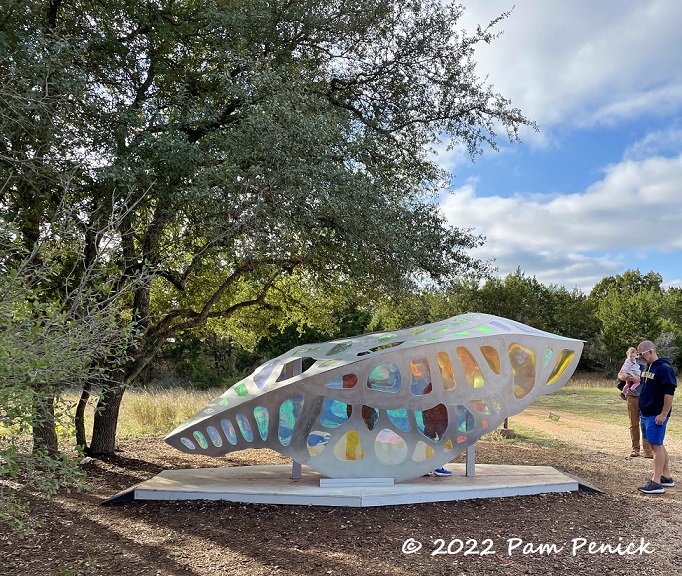 Chrysaline My personal favorite this year by artist Jamie Spinello. Colored transparent windows shine within an aluminum chrysalis with front and back openings. I saw two little girls inside screaming with joy. Fun!
mangal base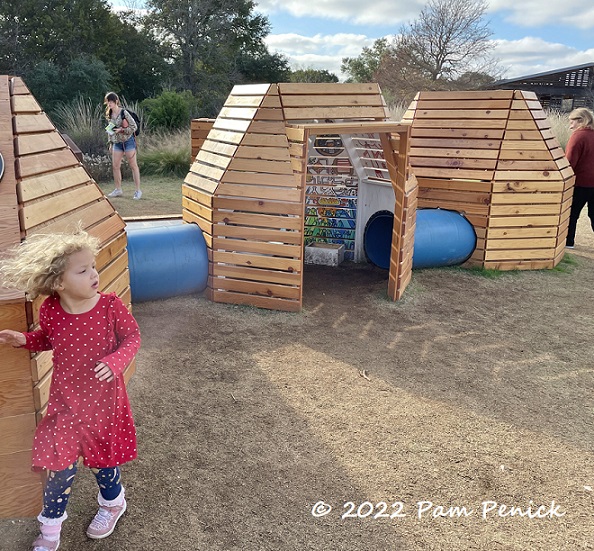 mangal base By Austin Design Lab was a hive of activity and apparently a hands-down favorite among older children. I mean, first of all, name. Second, it looks like a gerbil-tube set-up for humans. What kids can resist?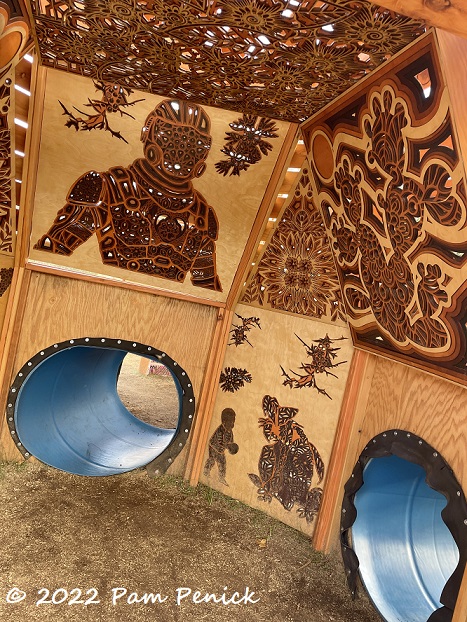 Inside, small rooms are decorated with wild abandon. It has beautiful wooden cutouts of astronauts, fantastic animals, flowers and…prickly pears?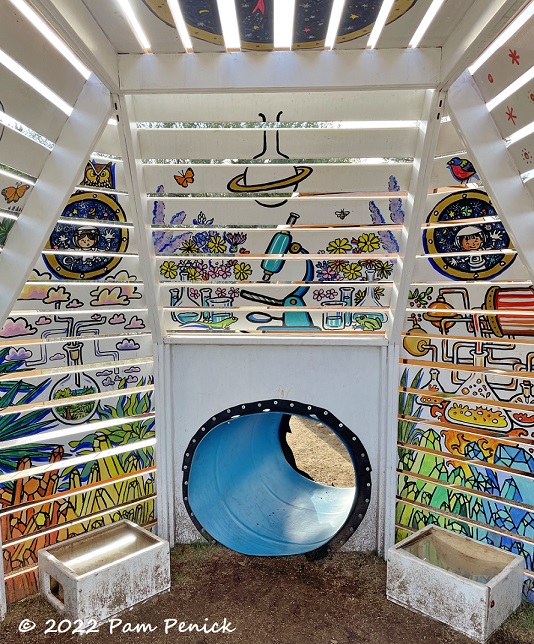 In another room, a cheerful science-lab mural adds color.
Treeless fort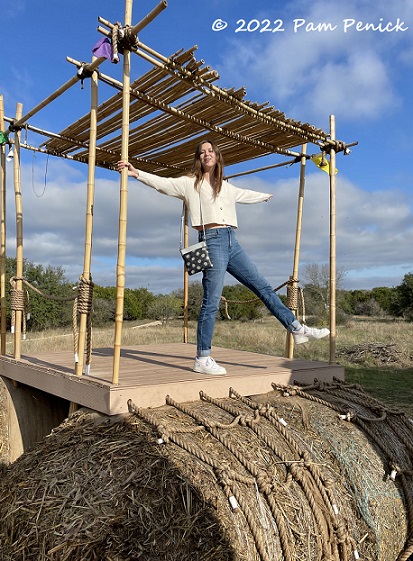 Landscape architecture firm Studio Balcones designed the farm Treeless fort Good old fashioned fun from straw bales to bamboo huts.
There were a few other forts that I didn't get a photo of, plus the ever-popular fort-building area, where kids can build their own dens out of wooden blocks, bamboo poles and twigs. Fortlandia runs through January 29, 2023.
Wildflower Center Gardens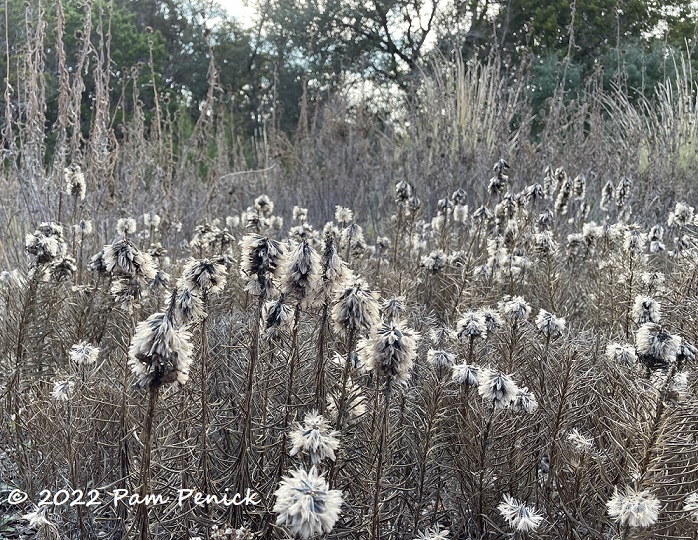 Naturally I wandered through the gardens while I was there. A meadow planting of gone-to-seed liatris provided a wintry but beautiful scene.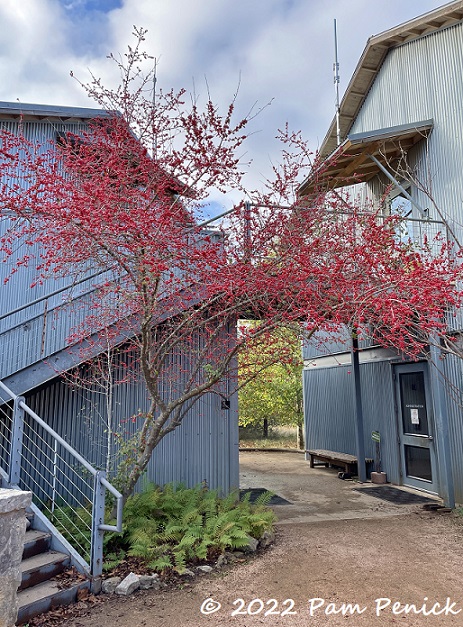 And an arching, red-berried possumha holly lit red against the corrugated-steel administrative buildings. Gorgeous!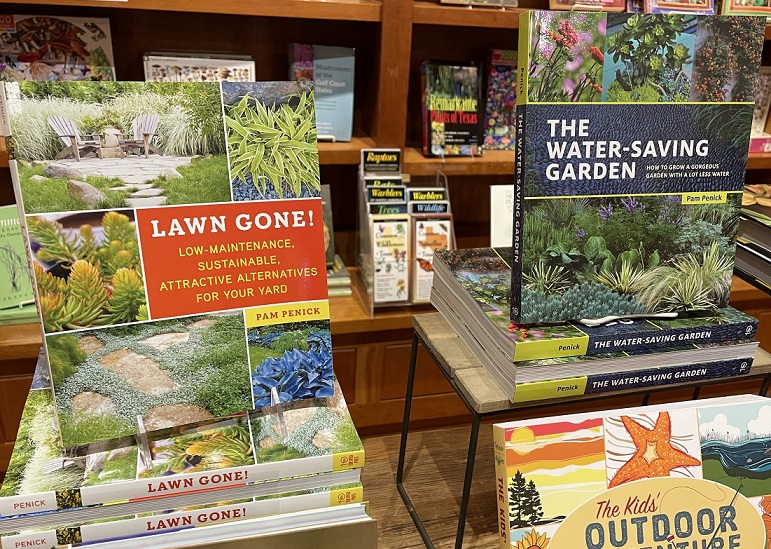 Inside the gift shop – Ta-da! – My books were featured front and center! How cool is that? And yes, wouldn't they make a great holiday gift for some lucky gardener in your life?
Merry Christmas, Happy Hanukkah, or Happy Solstice to all my garden-loving friends and readers! I hope you stay warm and cozy, and I wish you peace and joy this holiday season.
I welcome your comments. Scroll to the end of this post to leave a. If you're reading an email, click here to go to Digging and find the comment box at the end of each post. And hey, did someone forward you this email and you want to subscribe? Click here to have Digging delivered straight to your inbox!
__________________________
dig deep
Learn about garden design from the experts here Garden Spark! I host private talks with inspiring designers, landscape architects, and writers several times a year in Austin. These are limited-attendance events that sell out quickly, so join the Garden Spark email list to be notified in advance. Just click on this link and ask to be added. You can find this year's speaker lineup here.
All material © 2022 by Pam Penick for Excavation. Unauthorized reproduction prohibited.