September 26, 2022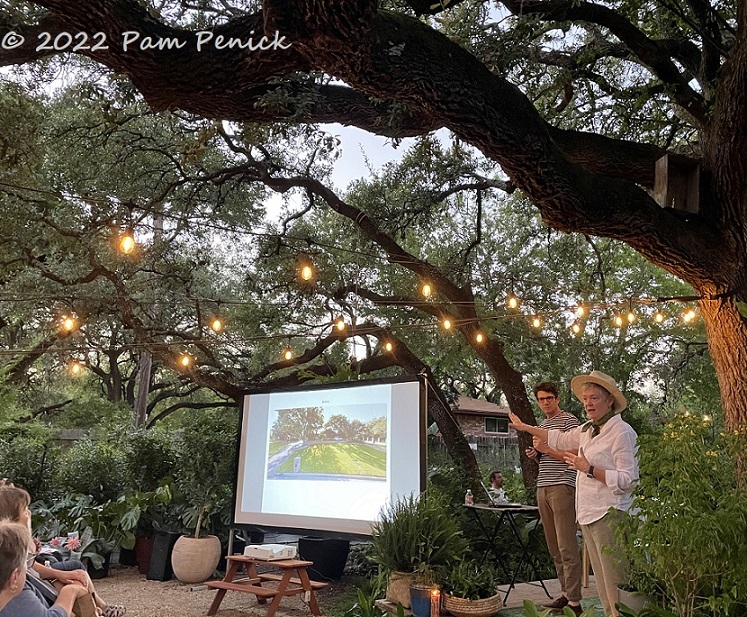 Lori and Michael Kinler of Kinler Landscape Architecture in Fort Worth brought their ideas for redesigning what could be Austin's front yard to my Garden Spark series last Thursday, kicking off Season 6. They share several design tips that I will keep. Keep in mind for future projects. My favorite suggestion, richly illustrated by their photos (see their portfolio), is to invert the usual layout of the front yard. Instead of foundation hedges and lawns, keep the foundation and entry area open by paving with crushed gravel (perfect for a patio and/or extra parking) and pushing plants into the center of the yard for privacy and enclosure.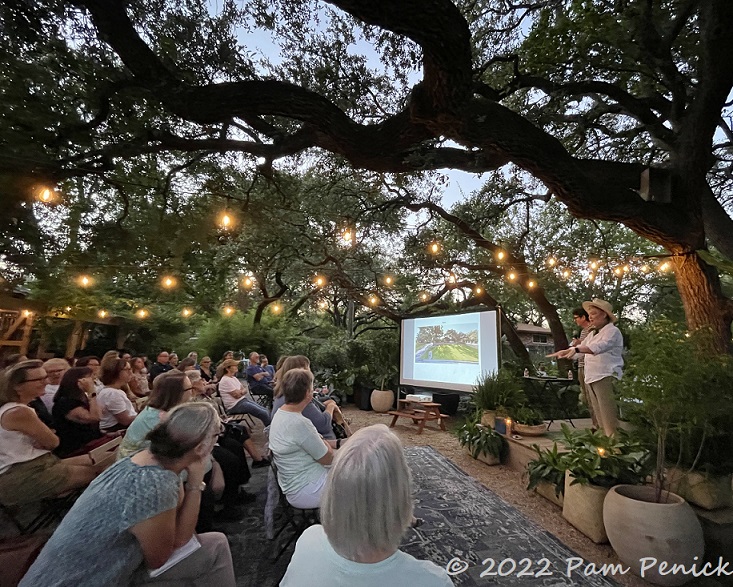 Thanks to everyone who came for the talk — it's great to be together with you all! — and Burton Springs Nursery for sponsoring the talk with their beautiful outdoor classrooms and the warm hospitality of their staff.
And a big thanks to Lori and Michael for coming to talk and sharing their knowledge, experience and light-hearted he-said/she-said banter with us!
Get tix for the next discussion today!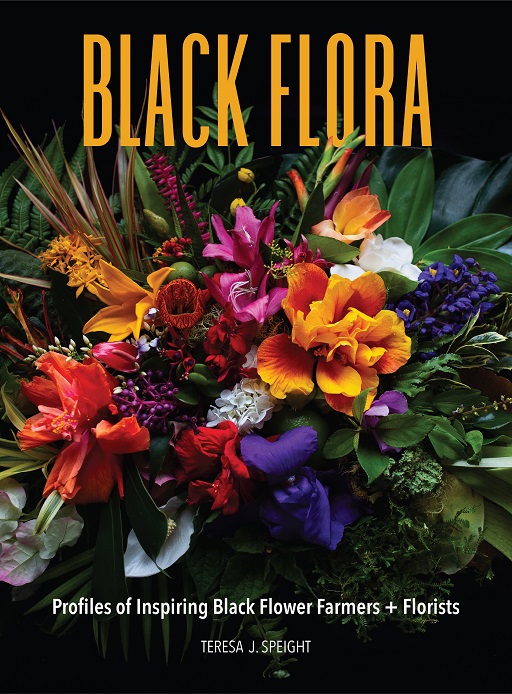 The next Garden Spark Talk is coming up in just a few weeks, on October 20th, and Tickets are on sale now. Author Teresa Speight will inspire us with stories of black creatives in floriculture and floriculture, and she'll share images from her new book, black flora. See my book review for more information.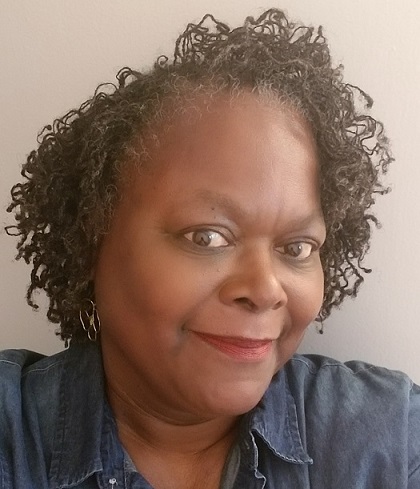 I've known Teri since we hit it off at the Capital Region Fling in 2017. He is passionate about gardening and connecting with gardeners from all over the country. I have no doubt that she will bring her humor and storytelling talents to her Garden Spark talks and that she will be selling and signing copies of her book. If you're in the Austin area, get your tickets today and join us under the tree lights on October 20th.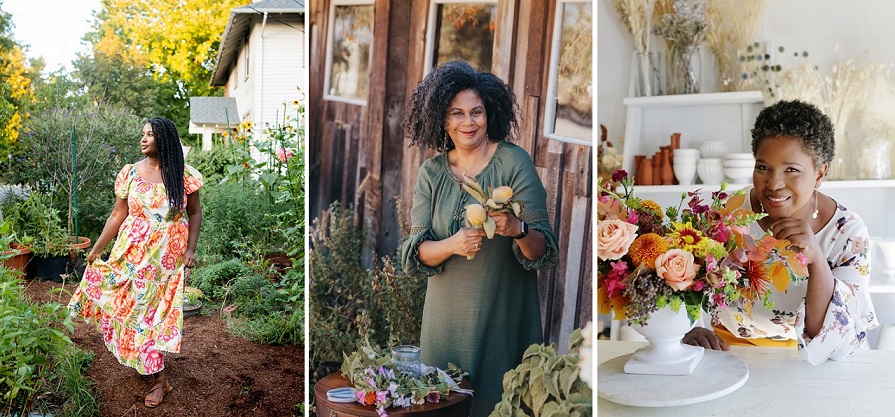 Black Flora: Our Ancestral Seed
Teresa Speight, author of black flora, a new book about African Americans in the world of floriculture, tells the stories of farmers, florists and other floral creatives who answered the call of flowers, tapped their passions and listened to their hearts. African American and other people of color have a rich, beautiful, complex and diverse narrative in the flower market. It is long past time to recognize their excellence and contribution to cut-flower farming and floristry, as they sow the seeds for generations to come.
Speaker bio
Author, podcaster, and garden writer Teresa J. Speight is a proud native of Washington, DC, as well as a mother, grandmother, garden writer and history buff. With ancestral roots growing in North and South Carolina, he feels deeply connected to the earth. He has honored those roots through his work as head gardener in the Virginia city of Fredericksburg; As the founding farmer of an organic CSA farm; As founder and president of Jabali Amani Garden Collective, an online African American garden club focused on "beautifying our community's urban areas"; And as an estate gardener. Teresa works to reconnect people with the soil by providing one-on-one garden coaching and curated gardening experiences for small groups.
Author of Teresa Black Flora: Profiles of Inspired Black Flower Growers + Florists and its co-authors Urban Gardens: 101 Ways to Grow Food and Beauty in the City. In her podcast Cottage on the Court (available on Anchor or Apple Podcasts), Teresa introduces interesting people, discovers unique places, and adds a little poem to remind everyone to embrace the garden, because it's here for us.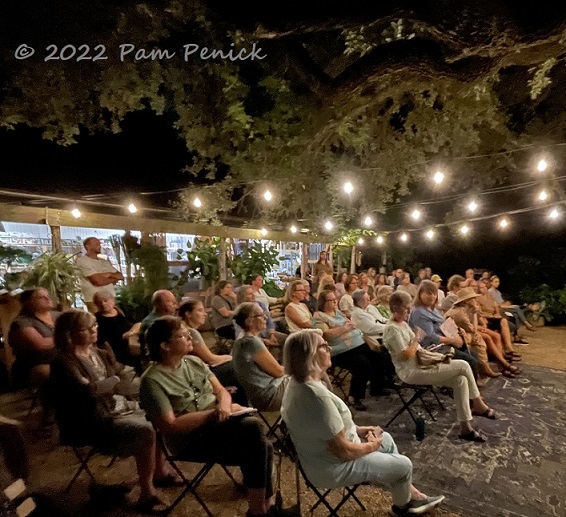 Register today and be part of this fun event!
I welcome your comments. Scroll to the end of this post to leave a. If you're reading an email, click here to go to Digging and find the comment box at the end of each post. And hey, did someone forward you this email and you want to subscribe? Click here to have Digging delivered straight to your inbox!
__________________________
dig deep
Learn about garden design from the experts here Garden Spark! I host private talks with inspiring designers, landscape architects, and writers several times a year in Austin. These are limited-attendance events that sell out quickly, so join the Garden Spark email list to be notified in advance. Just click on this link and ask to be added. You can find this year's speaker lineup here.
All material © 2022 by Pam Penick for Excavation. Unauthorized reproduction prohibited.